Dental Implant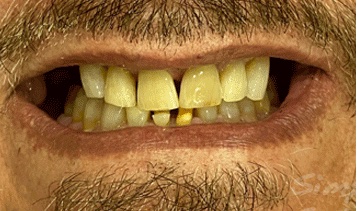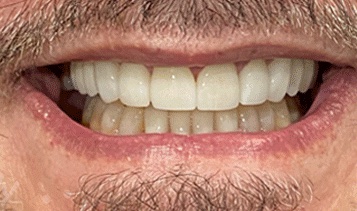 When AJ came in to see Dr. Gekht, he was highly apprehensive about showing off his smile. AJ had recently lost one of his front incisors, which was highly visible whenever he would open his mouth. With the help of Simply Smiles, AJ decided to get a dental implant. Now, nobody would know he was missing a tooth.
Dentures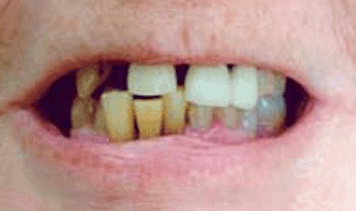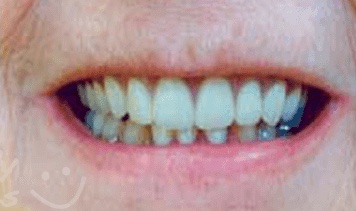 When we welcomed Linda into Simply Smiles, she had lost many of her teeth over the years. She was ready to finally get a set of dentures to restore her smile. Linda was thrilled with Simply Smiles' atmosphere and felt like one of the family. She smiled from ear to ear when she walked away with her new dentures!
Implant Bridges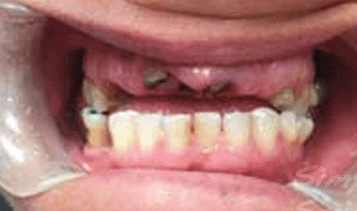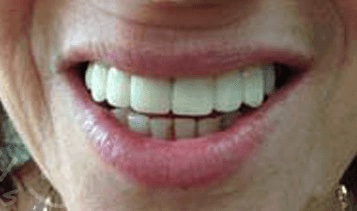 Mary was missing her front teeth due to dental trauma. Being in sales, she constantly interacts with customers daily and was so happy when Dr. Gekht informed her that we offer implant bridges. Now that Mary has her missing teeth replaced with an implant-supported dental bridge, she is delighted with the natural look and feel and has never felt more confident in her smile!
Porcelain Veneers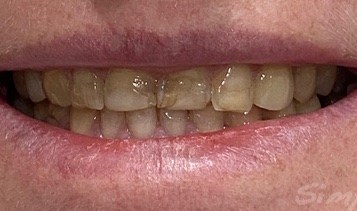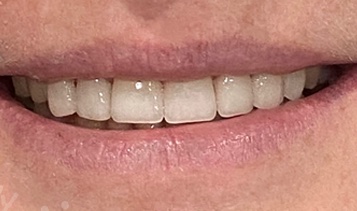 Christina came to us believing that porcelain veneers were out of her price range and that she had no options for discolored teeth. She had already tried whitening treatments unsuccessfully. Dr. Gekht talked to Christina about the benefits of veneers! After some minor prep work, Christina's thin, beautiful porcelain veneers were applied, and her smile was restored!
Porcelain Veneers - Patient 2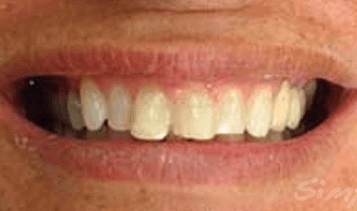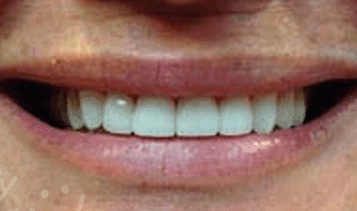 Porcelain Veneers - Patient 3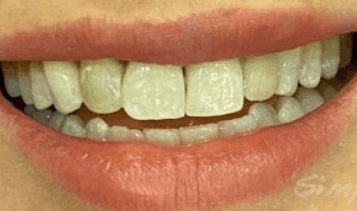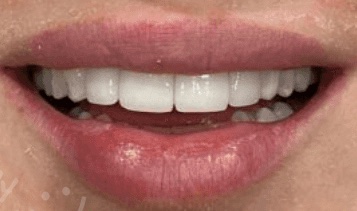 Smile Makeover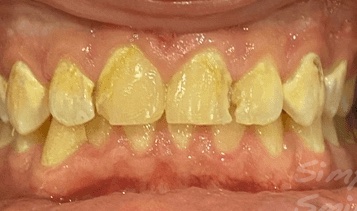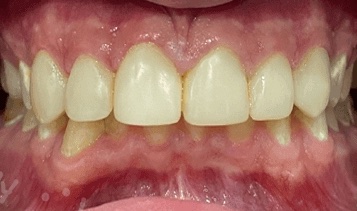 Jeff was embarrassed when he came in for a smile makeover since he hadn't visited a dentist in ages. Jeff honestly talked with Dr. Gekht about his dental history and how he wants his smile to look. Dr. Gekht formulated a plan with multiple treatments for Jeff, who now has a healthy, beautiful, and fully functional smile.
Clear Aligners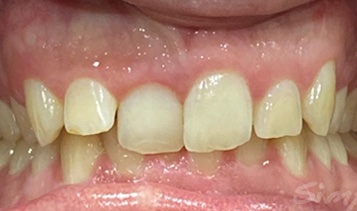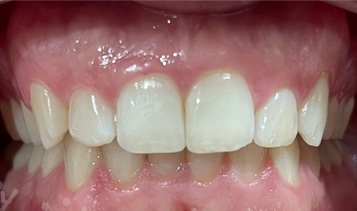 A while back, JC walked into our office. JC had minor misalignment issues, including an overbite, and was seeking answers. JC knew he did not want to pursue traditional orthodontics like braces because he worked in a very image-conscious industry. The last thing he wanted was a mouth full of visible metal wires and brackets. JC was so happy to hear that Dr. Gekht and our team at Simply Smiles offer clear aligners. Because clear aligners utilize clear plastic trays to align teeth, nobody ever had to know that JC was undergoing orthodontic treatment. JC was not only happy with the discreetness of our clear aligners, but he was absolutely thrilled with the results. In 13 months, his teeth were perfectly aligned, and his smile was more beautiful than ever. Dr. Gekht and our entire team are so happy we were able to help JC obtain these results!
Dental Bridges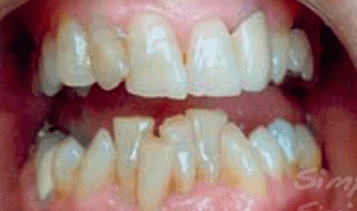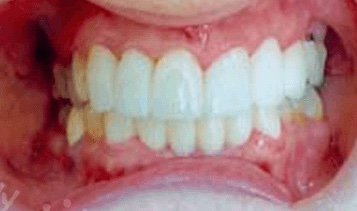 When Carla came in for her consultation with Dr. Gekht, she was self-conscious and embarrassed by her smile. This was due to a gap in her smile. We were able to take digital images of Carla's mouth and craft a dental bridge that fits comfortably and securely into her smile, filling the gap. She is now happily smiling once again!
Dental Crowns - Patient 1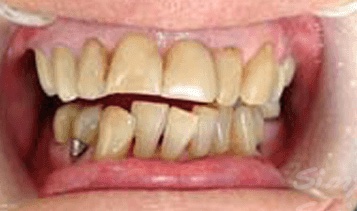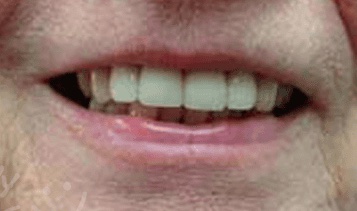 Every one of them suffered from low self-esteem due to their less-than-perfect teeth. They were conscious of their smiles and were reluctant to open up in the presence of others. When they came to our office for their consultations, Dr. Gekht and our team welcomed them, explained how dental crowns can help them, and attended to each problem with a customized treatment plan. Now they have natural-looking porcelain dental crowns with fully-functional and visually-pleasing teeth. And they can't stop smiling!
Get a brighter smile today!
Contact us now to schedule your appointment and have the smile you've dreamed about!